Read from St. Pete Catalyst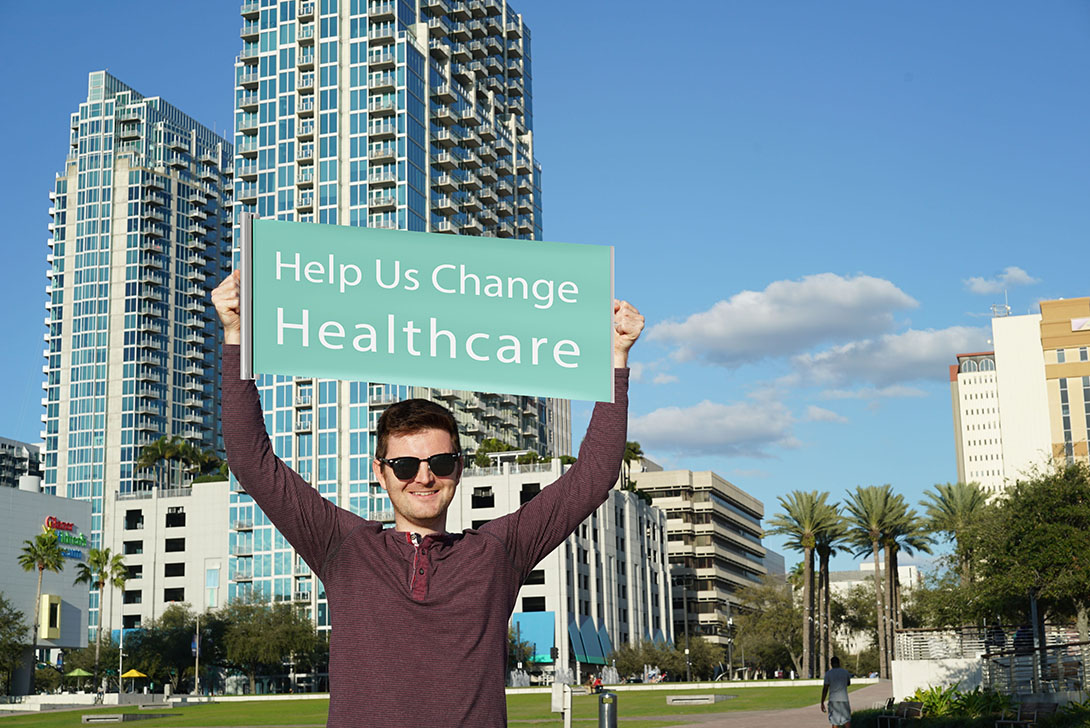 BeniComp Health Solutions, an InsureTech company in Tampa, is radically transforming healthcare by saving employers millions of dollars while providing smart solutions that improve the health of populations. This 58-year-old startup has created a new health plan that is quickly becoming a proof-of-concept for reformation of the nation's healthcare system.
"I'm unbelievably proud of what our team has built," said Steve Presser, President. "It was always Doug Short's vision to create IncentiCare and make the future of health insurance a health solution. This year his dream is quickly becoming a reality, with the ability to make a significant impact on society."
One company with around 2,000 employees is projected to save $10,000,000 in the first year alone with IncentiCare. This smart plan design empowers employers to take control over their expenses, say goodbye to hidden fees and agendas, and implement predictive risk models. Scaling the adoption of IncentiCare could save Tampa hundreds of millions, if not billions, of dollars in healthcare costs. This would allow for more industry investment in healthcare innovation.
Tim Kilpatrick, founder of Kids Community College, speaks about his responsibility to be innovative in their approach to education: "For Kid's Community College, that doesn't end in the classroom. With the drastic effects of a global pandemic and the certain annual increase in benefit costs in traditional lines, we have to be willing to innovate in every area of our operation."
BeniComp goes above and beyond what any other TPA in the industry has done. In addition to best-in-class cost containment solutions that reduce fixed costs year one, BeniComp also offers long-term sustainability with strategies that address the root cause of high healthcare costs – population health.
"We take a deep dive into a company's health insurance data to expose hidden risks, wasteful spending and areas where they might be being taken advantage of. We then activate specific cost containment components that bridge the gaps and align with our values of transparency and high quality," says Kieran Pittman, Director of Strategic Growth. "But we didn't stop there. IncentiCare turns health insurance into an appreciating asset that grows in value over time and allows employers to reinvest in their employees."
BeniComp's product, IncentiCare, brings health data, technology and prevention together to control population health. With an outcome-based model that knocks participation-based wellness programs out of the park, IncentiCare motivates 96% participation in health screenings by allowing employees to earn as low as a $0 deductible based on the health of five key biomarkers: blood pressure, blood glucose, cholesterol, Body Mass Index and tobacco use. These biomarkers are directly linked to chronic disease and are controllable through lifestyle habits such as nutrition, sleep, exercise, stress/anxiety management and substance cessation.
"With 96% participation, our clinical team is able to see nearly all of the hidden health risks within a population. We identify those risks with our proprietary software, and proactively reach out to people with illnesses and conditions in early stages before they become large events and costly claims," explains Presser. "Individuals are in control of their own data and ultimately their health."
IncentiCare is quickly becoming the "new normal" for employer-sponsored health insurance, as more companies seek creative solutions to protect their employees and combat yearly cost increases. With technology, data, and prevention, employers and their employees can meet their goals and be a part of a much larger movement – healthcare for the social good.